Lady Chainsaw aka Kat Roivas, arrested at Unist'ot'en Camp gets out of jail
Other nick names include Kat Raven Roivas was arrested with 6 others at the Unist'ot'en camp on Monday, February 10th 2020. Maybe I am getting old or growing senile but for the life of me I never recall growing up and calling someone like that a lady, woman maybe but not a lady. It sure does not fit my definition of a lady, but in today's world, mine is only an opinion.

Not from the Bulkley Valley, not a member of the Wet'suwet'en, she joins the long line of outside invaders into OUR territory. Its really sad that Molly and Cody are so dependent on outside interference that they even prepared a welcoming home party for her release from jail.
I have a problem when it comes to raising kids, how can you call yourself a respectful parent when you teach your kids that people who land in prison for the crimes they commit, that they are victims? And you wonder why kids grow up as 'disrespectful little shits' that keep getting arrested for petty crimes as they grow up. Pardon my language, its a bit infuriating to see this abuse of our rights and freedoms we share as Canadians, it appears as if they have no responsibility to society at all.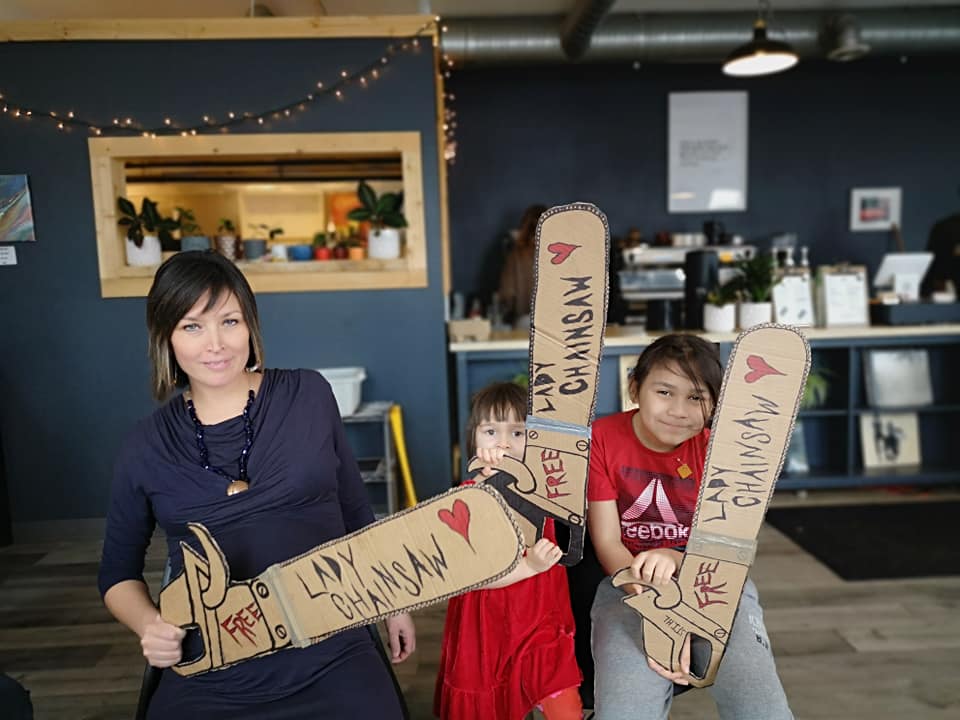 More appalling is that both Cody Merriman and Molly Wickham willl soon have a child, and they will demand first class care at our local hospitals that do not run on unicorn piss while they demand "Shut Down Canada" and God forbid the local grocery stores be allowed to run out of pampers or baby food, or gas for our cars and trucks, or we will file a complain of racism and abuse against you damned colonizers. They could not care less that medical premiums are now paid by employers, just shut Canada down and fork over millions to our GoFundMe dream vacations.
Now you can imagine what they will do with the pampers? Most likely add to the clean air and environment by burning or burying them in a landfill near their camp. Oh for the love of insanity, the only thing settlers are guilty of is funding these idiots.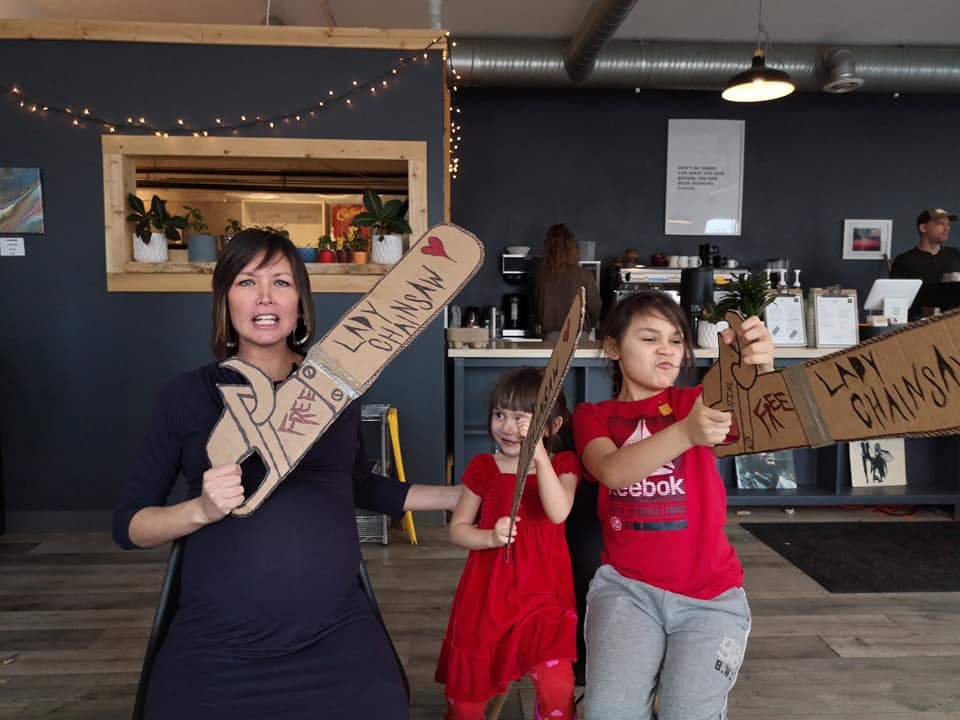 Backgrounder, Kat Raven Roivas was convicted of contempt of court Monday for defying the court injunction meant to prevent them from interfering with work at Trans Mountain's properties in Burnaby. Kat is originally from from the Chippewa Cree Tribe, Montana, USA. She is a career agitator/anarchist/protestor.

"Roivas, who was arrested three times at the protest site, offered the judge an eagle feather and asked him to recuse himself from the proceedings."
Locally and recently, Kat was jailed and has since defiantly refused to sign off on the conditions of her release,  I haven't seen the conditions, but I would expect them to include not returning to Wet'suwet'en territory. As a result, Kat has a bail hearing was held on February 21 at 9am in Prince George, before BC Supreme Court Justice Marguerite Church. She was released on condition to appear at another date. (We do not have that information at this time)
COPYRIGHT NOTICE


In the event we are using copyrighted material, we are doing so within the parameters of the Fair Dealing exception of the Canadian Copyright Act.


See our Copyright Notice