"Molly Wickham is not a Wet'suwet'en"
It seems we have some disagreement from the Office of Wet'suwet'en regarding one of their key spokesman. In the article "The Office Chiefs have lost their Wet'suwet'en way" we disclosed how Molly's father is as white as the rest of white man settlers always being lectured for abuse by Molly herself. She is in fact a "professional protestor" earning a very lucrative income at the expense of society.
Molly Wickham is not a Wet'suwet'en at all, Molly is part Gitxsan and Stellat'en, and has a husband who is Haida. She comes from the House of Spoox a Gitxsan house in Hagwilget on her mothers side and has a Caucasian father. We are constantly being reminded by her and other anarchists & obstructionists about white settlers and her dad is one of them.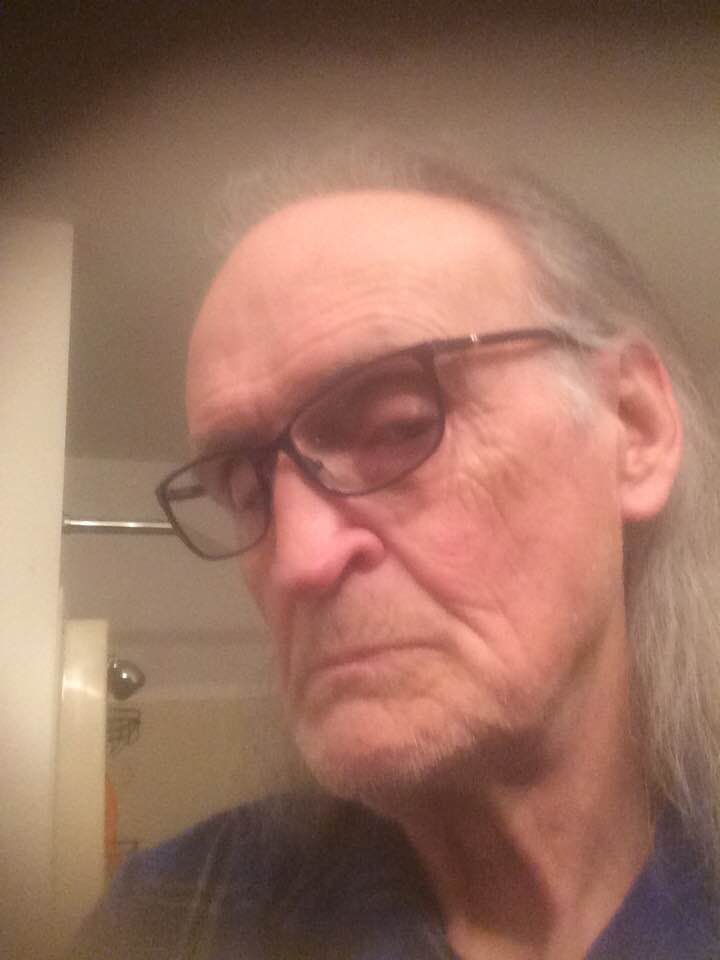 Now it appears the Office of Wet'suwet'en disagree with us, so I would challenge them to add some proof to the table that we are wrong. I sure would like to see the evidence that Don Wicham is a status Wet'suwet'en so I can apologize for being wrong.
The so called adoption comes with a twist, Wet'suwet'en Law as spelled out in Eagle Down is our Law" shows clear rules regarding adoption. An adopted child may never speak on behalf of their clan or nation, nor may they hold title as a Herditary Chief.
But then again breaking with Wet'suwet'en Law is what keeps these chiefs in power.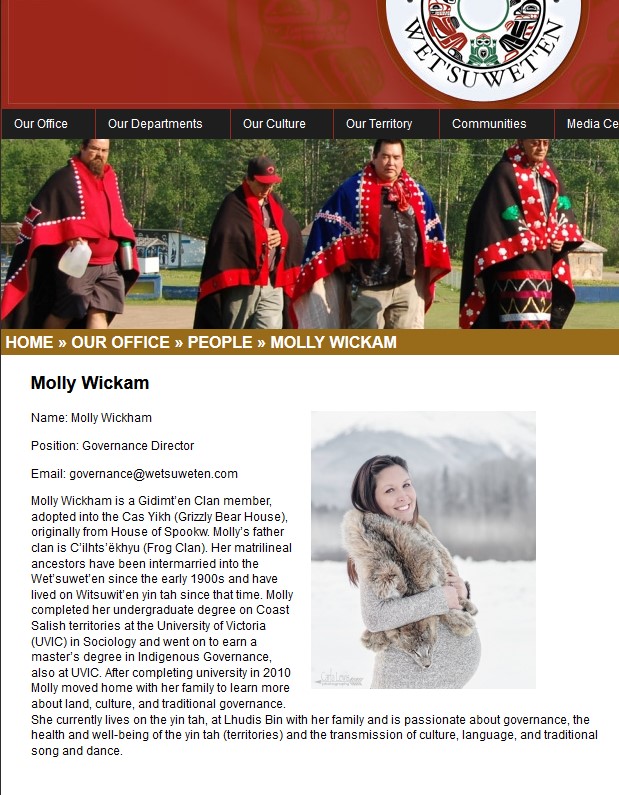 "Her matrilineal ancestors have been intermarried into the Wet'suwet'en since the early 1900s and have lived on Witsuwit'en yin tah since that time."
Well that was not really true either, as Molly's mother was adopted and not before she was born, look at the birth mothers age, it could not be from before her date of birth. Molly on the other hand had all of her schooling funded by the Stellat'en Band and that would not be possible without an active membership by Molly's mother.
Sounds like a new dual citizenship for some (privileged) people regardless of ancestral background. In some ways its almost a free dual citizenship for all Stellat'en band members as well as all Gitxsan band members.
Yet the plight of the ordinary Wet'suwet'en members remains wishful thinking that the members of the Office of Wet'suwet'en will find their golden goose and ticket to financial independence where one will never have to own a job again.
I highly suggest people stop believing in fairy tails to budget your future.
Thanks for having taken the time to visit and read our articles. I had my say, feel free to post your thoughts as well, be part of making a difference.