Duped Press – Anushka Azadi – Fake Aboriginals – Immigrants from India
They do not give a damn about land claims, or the Wet'suwet'en people, they just "use" First Nations for their anti oil industry agenda. This is so opposite of being helpful, how many times have the Wet'suwet'en elders asked people to please but out of our internal affairs? This deceitful practice is typical of those impersonating aboriginals or even aboriginals impersonating Wet'suwet'en to build false credibility.
There is no other way to describe her than a career activist, too lazy to work for a living, so like a sponge, lives on the backs of others.
It never ends, people claiming to be aboriginal and standing up for our local Wet'suwet'en Nation. "Anushka Azadi, a spokesperson for the Secwepemc Sacred Fire, said Hereditary Chief Sawses chose to be voluntarily arrested to prevent RCMP from snuffing a sacred fire that was burning along the tracks and prevent other Secwepemc nation members and supporters from being handcuffed."
"From one fire place to another we are uniting to challenge the Canadian government to fulfill its promises and obligations to our Nations," a statement posted by Anushka Azadi on behalf of Secwepemc Women's Sacred Fire Council and posted on Facebook reads.
"We have lived too long without recognition and protection of our rights and title, of our pristine land and clean water. We have suffered for generations, our children taken from us, our forests cut down, our mountains mined, our homes destroyed, our People displaced. Canada has no deed to our lands, no right to exert the violent jurisdiction of resource extractive industry."
ALL FALSE ATTRIBUTIONS – Implying that she herself is Secwepemc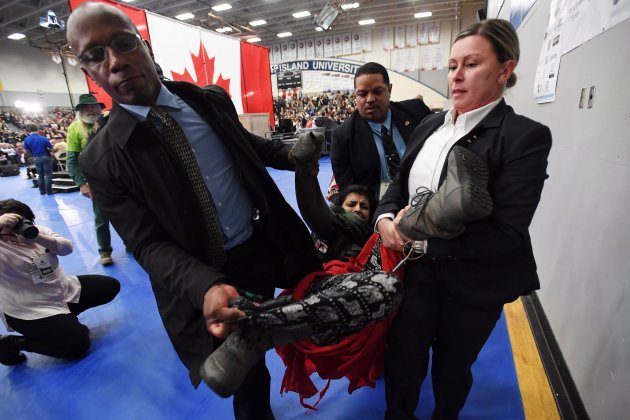 Now from an interview she had with Breaking the Fast (BTF)
Thanks so much Anushka for taking the time to talk with Breaking the Fast (BTF).
BTF: Let's start with introductions. Can you tell us a little bit about yourself? 
Anushka: My name is Anushka. I am a frontline defender and legal advocate, broadcast journalist, writer, performer, community organizer and all around bad bitch.
BTF: How did you come to doing work with Indigenous land defenders? When did you start? 
Anushka: As an immigrant to so-called Canada, growing up in poverty and fear, in pain and confusion, made me deeply aware of and sensitive to the intersecting oppressions that twisted up, not only my life, but the lives of others as well. I began understanding words like systemic, institutional and I began to understand the horrors that accompanied what was taught to me as the rise of civilization: industrialization, capitalism/free market economies, "democracy".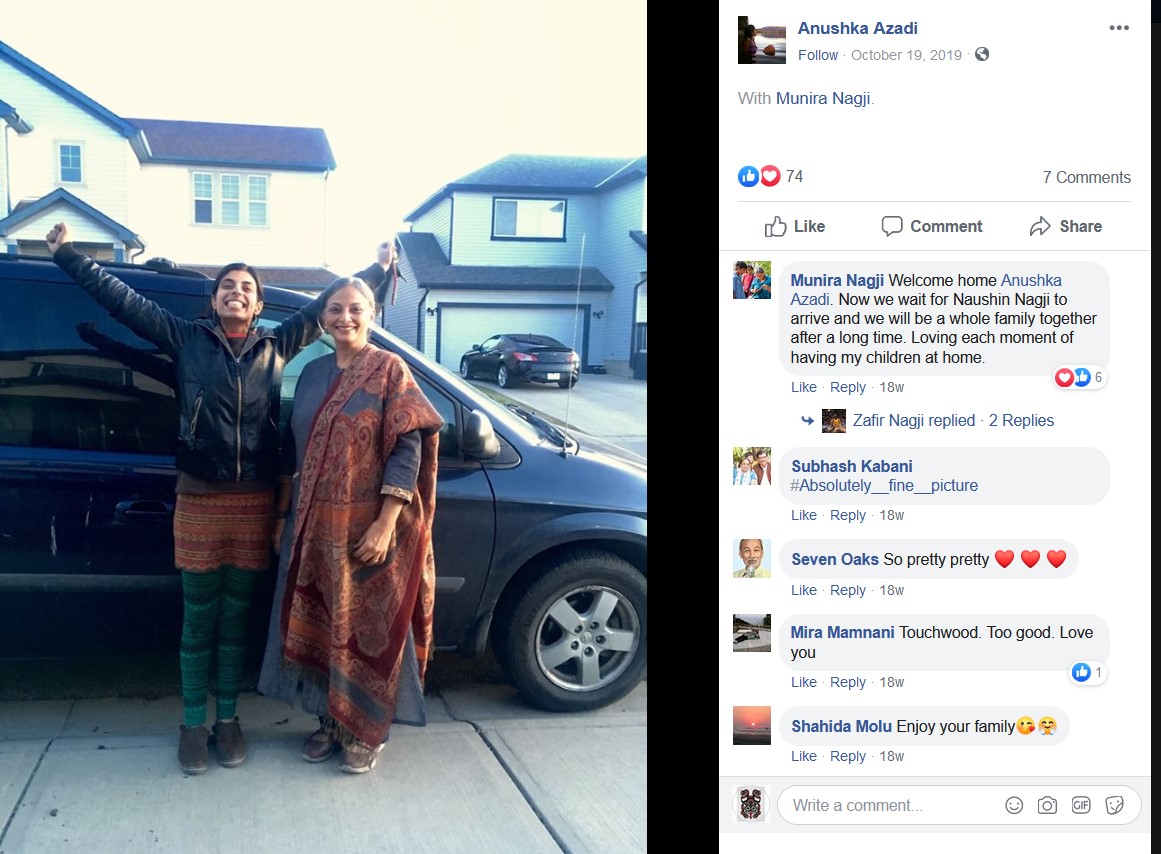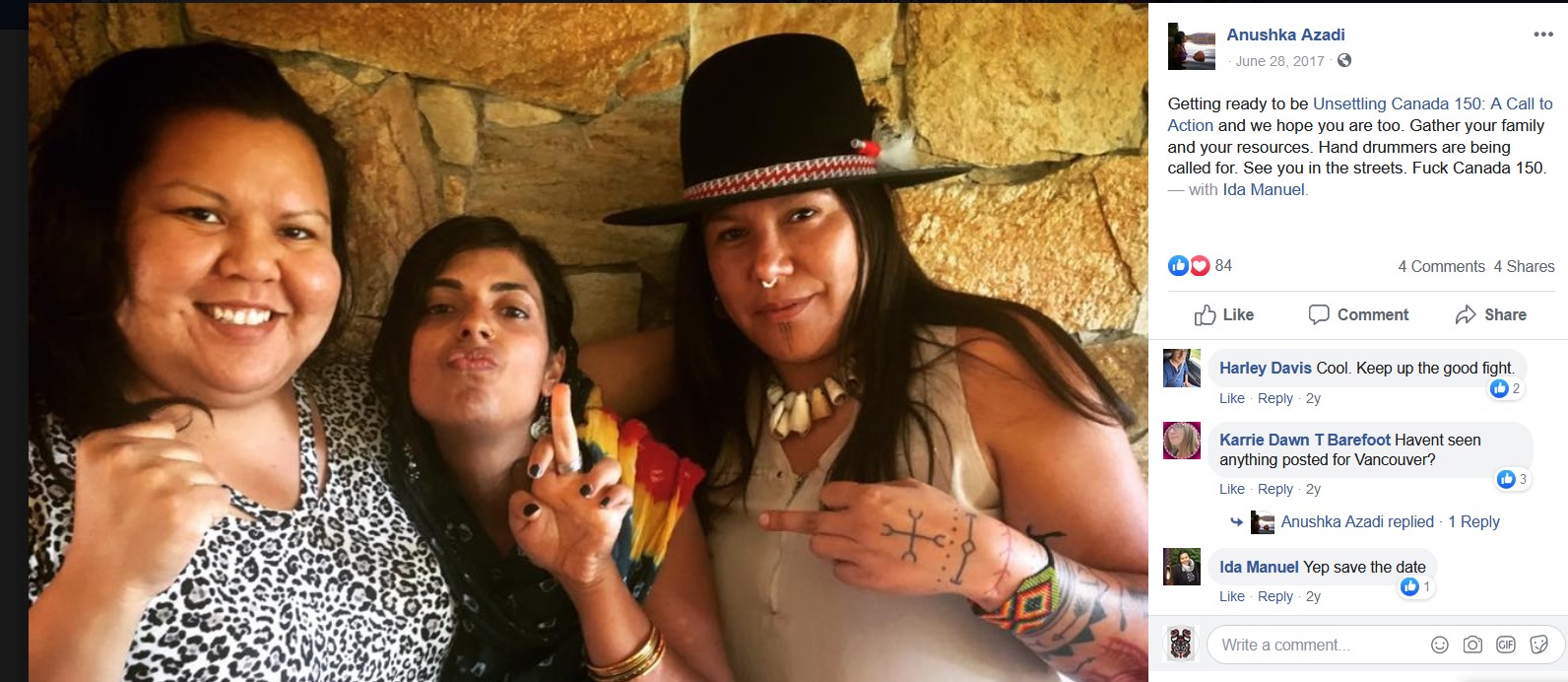 Holy smokes, this is the kind of people we allow into Canada? How dare she talk about OUR nation in that tone after having the rare privilege of becoming a landed immigrant? She should have her status revoked and sent back to India.
>
COPYRIGHT NOTICE


In the event we are using copyrighted material, we are doing so within the parameters of the Fair Dealing exception of the Canadian Copyright Act.

On occasion we may use photos or videos without express permission for education purposes. If we have images on our website that do not incude a copyright users name, it could be for a number of reasons, the first is we might own the image, or it might published under Creative Commons, or we have no idea who owns the image as they may be reader submitted images, please be aware we are not using the images for profit or commercial use, and would be more than happy to give credits and or remove them based on legitimate request.

Fair Dealing is an exception in the Canadian Copyright Act that permits the use of other people's copyright protected work without permission or payment for the purpose of research, private study, education, satire, parody, criticism, review or news reporting.

Please verify if it is NOT a legally embedded photo or video before filing a complaint.

If you are the legitimate copyright owner and object to our usage of the images or want to have credits added, please contact us using our contact page. Please be specific in your description and location to where it is being used. Please supply I with evidence of where it was originally posted legally, and a link to where you claim we are using it.