There is sacred moose and grizzly sanctuaries up in the Morice watershed, and no industry has been up in there yet.

---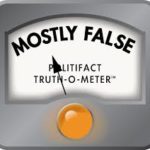 Claim; There is sacred moose and grizzly sanctuaries up in the Morice watershed, and no industry has been up in there yet.
There is no sanctuaries up there at all, you can Google Earth look at it, its rough mountain terrain, its the mountain that separates Kitimat from the Bulkley Valley. No evidence exists to prove where Wet'suwet'en land ends and the Haisla Nations land begins, this is unsettled land claims. The truth is these protestors are blocking access to the Morice Lake Provincial Park.
The park encompasses all of Morice Lake and most of the area surrounding the lake to the height of land. As this long and linear lake stretches south-west into the Coast Range, steep and rugged mountains close in on both ides. This is a true wilderness setting with dramatic views of mountains, glaciers and waterfalls crashing into the lake.
The pipeline path does cross some areas where moose habitat is protected for part of the winter months, however those areas fall in Haisla claimed territory. The distance in a straight line between the Morice River Bridge (original blockade site) to Haisla territory is a mere 44 kilometers most of it has road already and only bridge replacement is needed. The reason is after logging is completed, they pull the bridges back out.
This is a provincial initiative not an aboriginal one. Aboriginal ownership has not yet been established, however the BC Goverment has entered into stewardship deals with First Nations to participate in looking after the park.
Its also correct there is no industry outside of guiding and trapping in that region.
COPYRIGHT NOTICE


In the event we are using copyrighted material, we are doing so within the parameters of the Fair Dealing exception of the Canadian Copyright Act.

On occasion we may use photos or videos without express permission for education purposes. If we have images on our website that do not incude a copyright users name, it could be for a number of reasons, the first is we might own the image, or it might published under Creative Commons, or we have no idea who owns the image as they may be reader submitted images, please be aware we are not using the images for profit or commercial use, and would be more than happy to give credits and or remove them based on legitimate request.

Fair Dealing is an exception in the Canadian Copyright Act that permits the use of other people's copyright protected work without permission or payment for the purpose of research, private study, education, satire, parody, criticism, review or news reporting.

Please verify if it is NOT a legally embedded photo or video before filing a complaint.

If you are the legitimate copyright owner and object to our usage of the images or want to have crdits added, please contact us using our contact page. Please be specific in your description and location to where it is being used. Please supply I with evidence of where it was originally posted legally, and a link to where you claim we are using it.