The North Matters - Local Event - Please try to be there and show your support.
This is going to be powerful messaging by brave Wet'suwet'en members with enough courage to stand up for their communities and clear up the disinformation out their about their nation.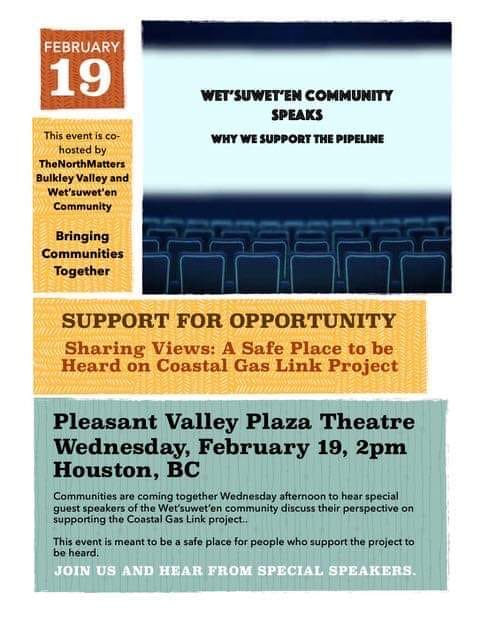 Thanks for having taken the time to visit and read our articles. I had my say, feel free to post your thoughts as well, be part of making a difference.