Gofundme a River – Proceeds of crime – Domestic Terrorism
Proceeds of crime is the term given to money or assets gained by criminals during the course of their criminal activity.
Considering that the activities of the Wet'suwet'en blockaders are illegal, the question is, is the money they raise during those activities considered proceeds of crime?
Likewise when you cause law abiding people considerable financial harm, why would you be allowed to profit from doing so? Should the victim have the right to sue the assets, in this case the Gofundme accounts for compensation?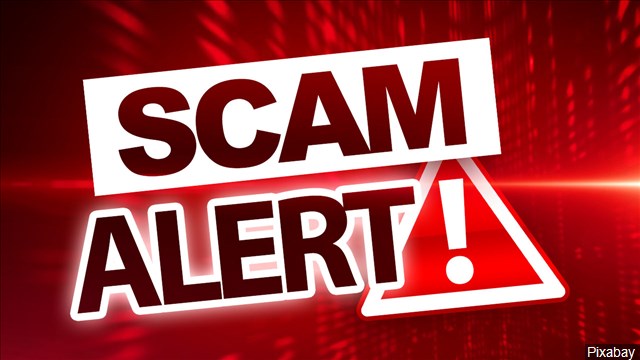 The numbers below were numbers from back in June 1019, they have raised considerable more since then. The Molly GoFundMe account was all withdrawn, and now a new Gofundme account that has taken its place of the old one. Likewise the Unist'ot'en have multiple ways to have funds sent to them, there is no public or private audits on just how much or what was done with the money.

Unist'ot'en Camp Legal Fund $363,592.83
Justice for Unis'tot'en Land Protectors $76,751.00
Indigenous Life School Fundraiser $1,127.00
Wet'suwet'en Access Point on Gidimt'en Territory (Molly GoFundMe) $230,378.00 (this was the old account, they now have a new one.)
Support the Likhts'amisyu spring build $3,920.00
Tsayu Land Defenders $1,024.00
It would be so very unjust if domestic terrorism is permitted to become a profitable means to make money by the perpetrators of a crime.
_________________________________________________________________________________
Yet on another note, have a look what a harassment complaint by domestic terrorists does, sent to us by Keith Williams from his Twitter account. Truth can be more bazaar then fiction.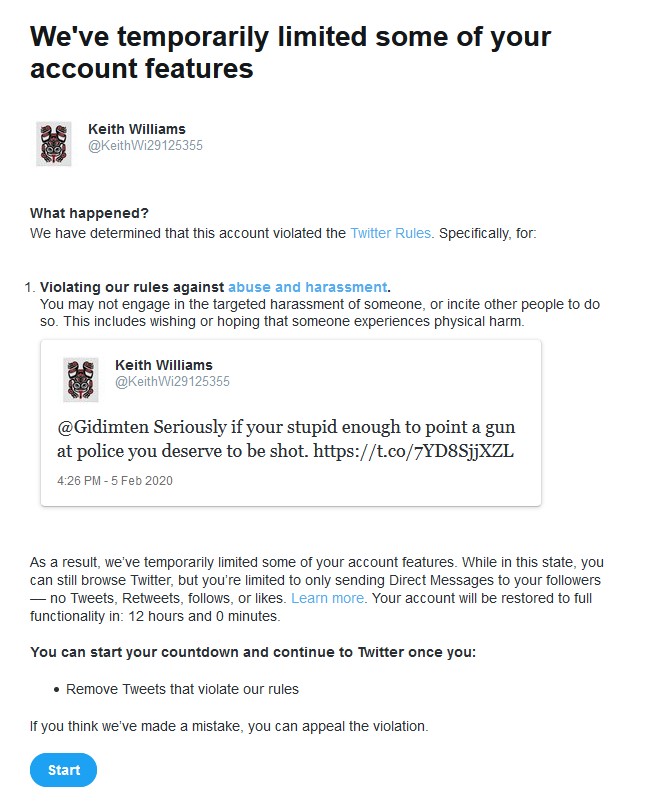 It was in response to the Gidimt'en post supplied to us below.

The RCMP's comments on this was as follows.
"The use of force deployed by the RCMP during this event has been labeled by some as extreme violence.
The review concluded the following facts:
RCMP members did not punch or kick any of the protestors,
RCMP members did not deploy any intermediate weapons. This would include pepper spray, Taser, batons.
Of course, firearms were not used.
There were no injuries sustained by the protestors or our police officers. One protestor complained of shoulder soreness but was promptly checked by medical personnel and released."
COPYRIGHT NOTICE


In the event we are using copyrighted material, we are doing so within the parameters of the Fair Dealing exception of the Canadian Copyright Act.

On occasion we may use photos or videos without express permission for education purposes. If we have images on our website that do not incude a copyright users name, it could be for a number of reasons, the first is we might own the image, or it might published under Creative Commons, or we have no idea who owns the image as they may be reader submitted images, please be aware we are not using the images for profit or commercial use, and would be more than happy to give credits and or remove them based on legitimate request.

Fair Dealing is an exception in the Canadian Copyright Act that permits the use of other people's copyright protected work without permission or payment for the purpose of research, private study, education, satire, parody, criticism, review or news reporting.

Please verify if it is NOT a legally embedded photo or video before filing a complaint.

If you are the legitimate copyright owner and object to our usage of the images or want to have credits added, please contact us using our contact page. Please be specific in your description and location to where it is being used. Please supply I with evidence of where it was originally posted legally, and a link to where you claim we are using it.