The rate of sexual violence is much greater for indigenous women and that is directly linked to oil and gas

---
Claim by the Unist'ot'en Camp. The rate of sexual violence is much greater for indigenous women and that is directly linked to oil and gas.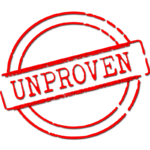 There is zero evidence to support this to be true, the "From arrest to conviction: Court outcomes of police-reported sexual assaults in Canada, 2009 to 2014" it is clear that where aboriginals live in larger number the problem is evident in larger numbers. However the number one perpetrators of those offense are by aboriginal men.
Please refer to article "In defense of the Wet'suwet'en Matrilineal Coalition" to learn more about violence against aboriginal women.
Also refer to Homicide in Canada, 2016 for evidence showing FN men are the primary people charged in the offenses.
---
---
Thanks for having taken the time to visit and read our articles. I had my say, feel free to post your thoughts as well, be part of making a difference.