When the first settlers came to our area they burned down peoples homes

---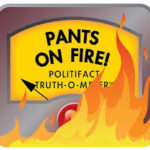 Claim; When the first settlers came to our area they burned down peoples homes
This claim was made by Molly Wickham on a speaking tour, a complete fabrication of history, there is a very good account of the history of Houston in the book "Marks of a Century" and the original aboriginals of that area made no mention of such a claim.
She goes on to say they continue to do so to this very day, only there is no such record on file anywhere. Proof there is still money in selling bullshit. It is illegal in BC to burn down a trappers cabin, so this is really pure fiction on her part.
There are many books written by locals and aboriginals alike that clearly indicate these are fabricated lies told in places where open wallets are also expected.
COPYRIGHT NOTICE


In the event we are using copyrighted material, we are doing so within the parameters of the Fair Dealing exception of the Canadian Copyright Act.


See our Copyright Notice